Why Wellbeing?
A positive wellbeing is fundamental to the overall health of an individual, enabling them to successfully overcome difficulties and achieve what they want out of life, however, 1 in 4 people in the UK experience poor mental health. Having an understanding of  our personal wellbeing, and developing strategies to improve and maintain a healthy mind are essential for positive mental health.
Our 'Just What we Need' courses offer opportunities for parents to explore their personal wellbeing and develop skills to improve their emotional and mental health.
Our Story-drama can provide a powerful way for children to explore who they are and what they feel, within the protected world of the imaginary. The objectives of Wizzleworld Dramatics are to use the structure of Story-drama to enhance the wellbeing of each child. We have used an array of evidence based theories and practice and incorporated them into our sessions, for example; the  principles of Human Givens Psychological Therapy, evidence from 'Stories That Heal' and findings from the UK government's Foresight Project on Mental Capital and Wellbeing.  The Foresight Project drew on state-of-the-art research about mental capital and mental wellbeing, citing the 'The Five Wells' as essential daily activities to promote wellbeing; these being:
Connect
Be Active
Keep Learning
Give Notice
Take Notice
Recognising the beautiful around us
We have paid particular attention to the daily activity of 'Take Notice', as we felt that the genre of drama is a unique opportunity to encourage people to recognise and appreciate the simple, beautiful things around us.  By engaging all of our senses, we are able to describe a beautiful object, for example, the texture and colours of rock, the smell and feel of a lavender plant, or the taste and texture of an unusual fruit.  This in turn creates 'mindfulness', which is about openly experiencing what is there, having a heightened awareness of what is around us and the positive thoughts and feelings this creates.
Mindfulness Now for children / young people
Each session includes a simple Mindfulness exercise in which the children / young people can practice the skill of calming the mind and body, and focusing their concentration. Young people have vivid imaginations and guided relaxation comes quite naturally to them. In the relaxation part of our sessions they will use music and a wellbeing narrative to guide them on their visualization journey. They will use their imagination and gentle physical movements to respond. We always include positive affirmations in the narrative to promote self-awareness, self-esteem and confidence. The participants will picture themselves as happy, healthy and self-assured which is an important step towards becoming happy, healthy and self-assured.
Benefits of Mindfulness
Helps release endorphins, a natural chemical that makes you feel happy.
Helps physically; relaxes muscles and calms the nervous system as well as boosting the immune system and aiding sleep.
Sharpens concentration and improves memory.
Helps promote positive thinking.
Boosts Resilience
Decreases mental tension and reduces stress and anxiety.
Enhances self- confidence and self- esteem, self-expression, creativity and imagination.
Improves emotional health.
What makes us unique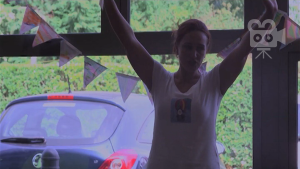 "Children's social and emotional wellbeing is important in its own right but also because it affects their physical health (both as a child and as an adult) and can determine how well they do at school. Good social, emotional and psychological health helps protect children against emotional and behavioural problems."
Promoting children's social and emotional wellbeing in primary education March (NICE Guidelines 2008)